Our Limited Lifetime Warranty
1.  Metalwork: We provide a Lifetime Limited Warranty, on all metal work and framework, including welding and application of materials utilized in making collision repairs against cracking, flaking, pitting or deterioration.
2.  Painting, Stripes and Decals: We provide a Lifetime Limited Warranty, on painting, and priming work against solvent blistering, peeling, hazing, and excessive loss of pigmentation. Only paint applied over factory paint/primer will be guaranteed.
The shop will repair, repaint or replace any items in section 1 & 2, unless caused by or damaged resulting from unreasonable use, maintenance, or care of the vehicle. This Written Warranty shall be null and void if repair is altered, adjusted, or tampered with by any person not authorized by Warranty Grantor.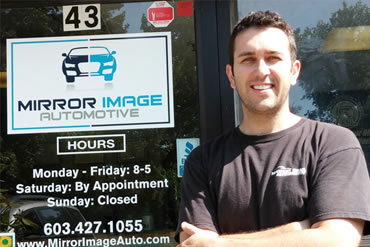 "I also give my own personal guarantee that I will do everything I can to give my customers the best job possible. We want to make your experience with us something you will tell your friends about."
~ Jason Battistelli, Owner